Shopper Media Group is Australia's fastest growing Digital Out-of-Home (DOOH) intelligent media business. Delivering intelligent digital media solutions in over 100 shopping centres across Australia and reaching over 1.3 Million Shoppers daily.
SMG provide shopping centres with slim-line, ultra-high definition Smartlites™ screens, equipped with beacon technology, webcams and WiFi to enhance the shopper experience.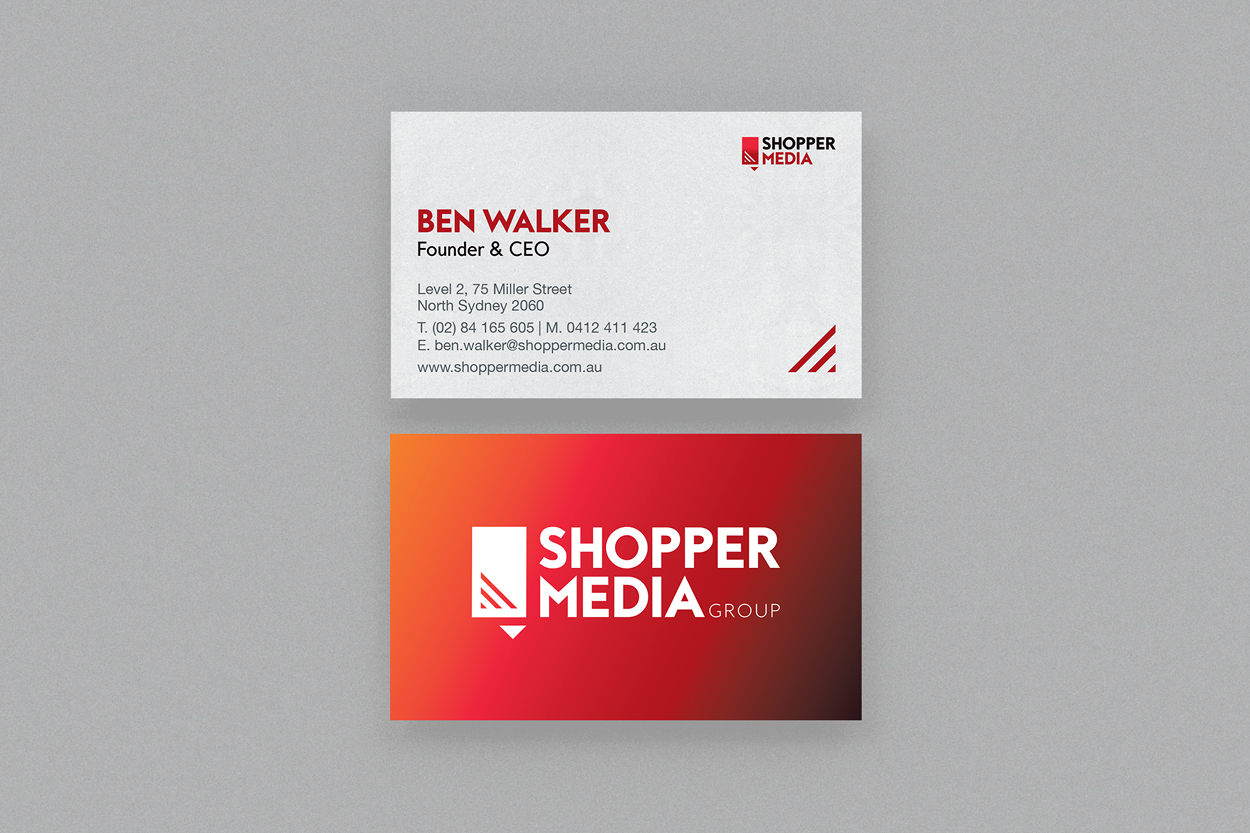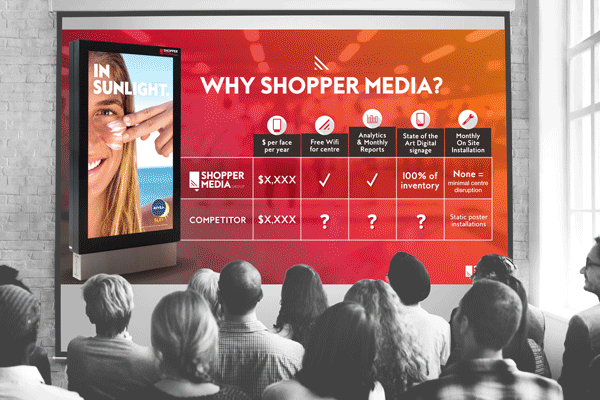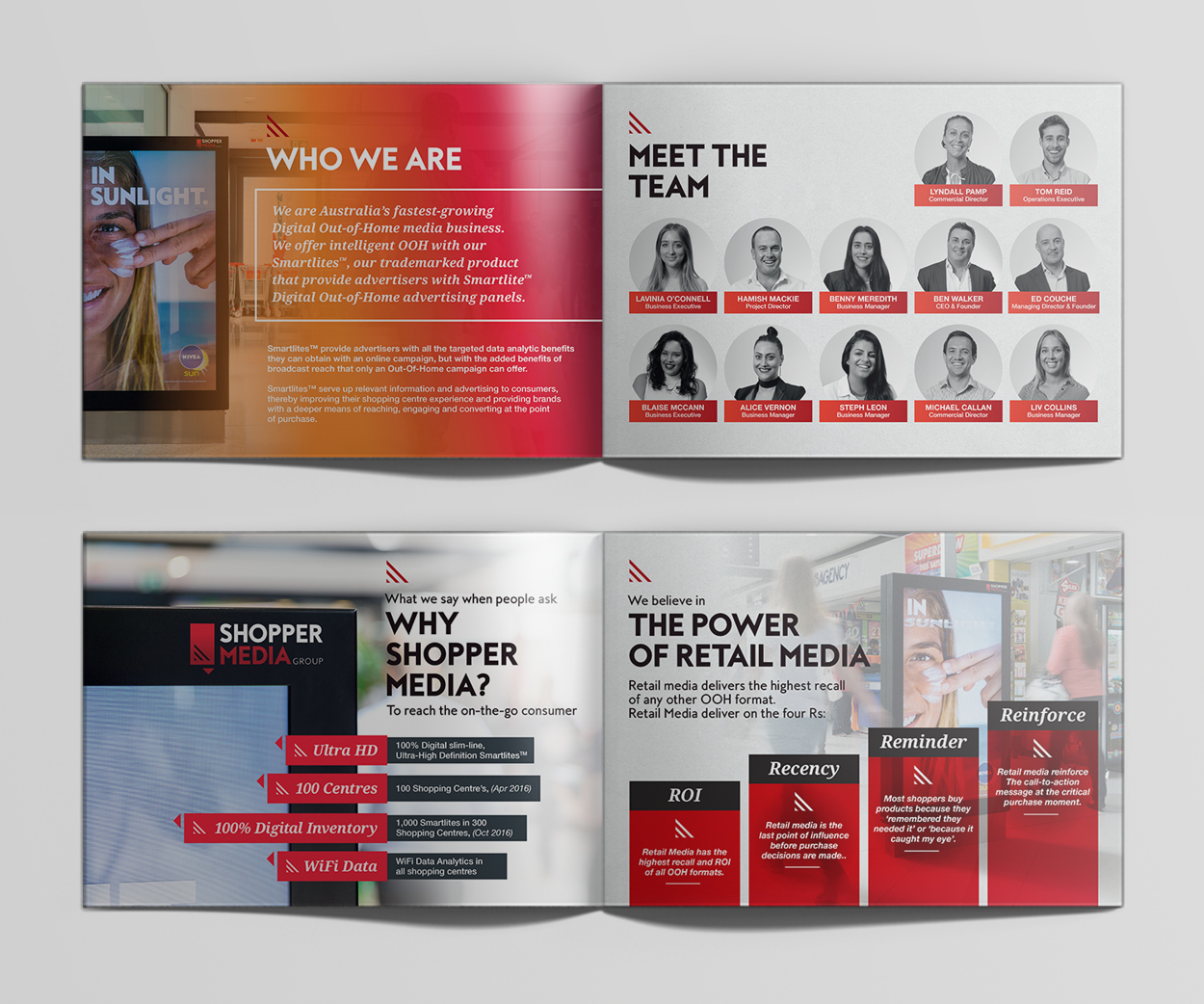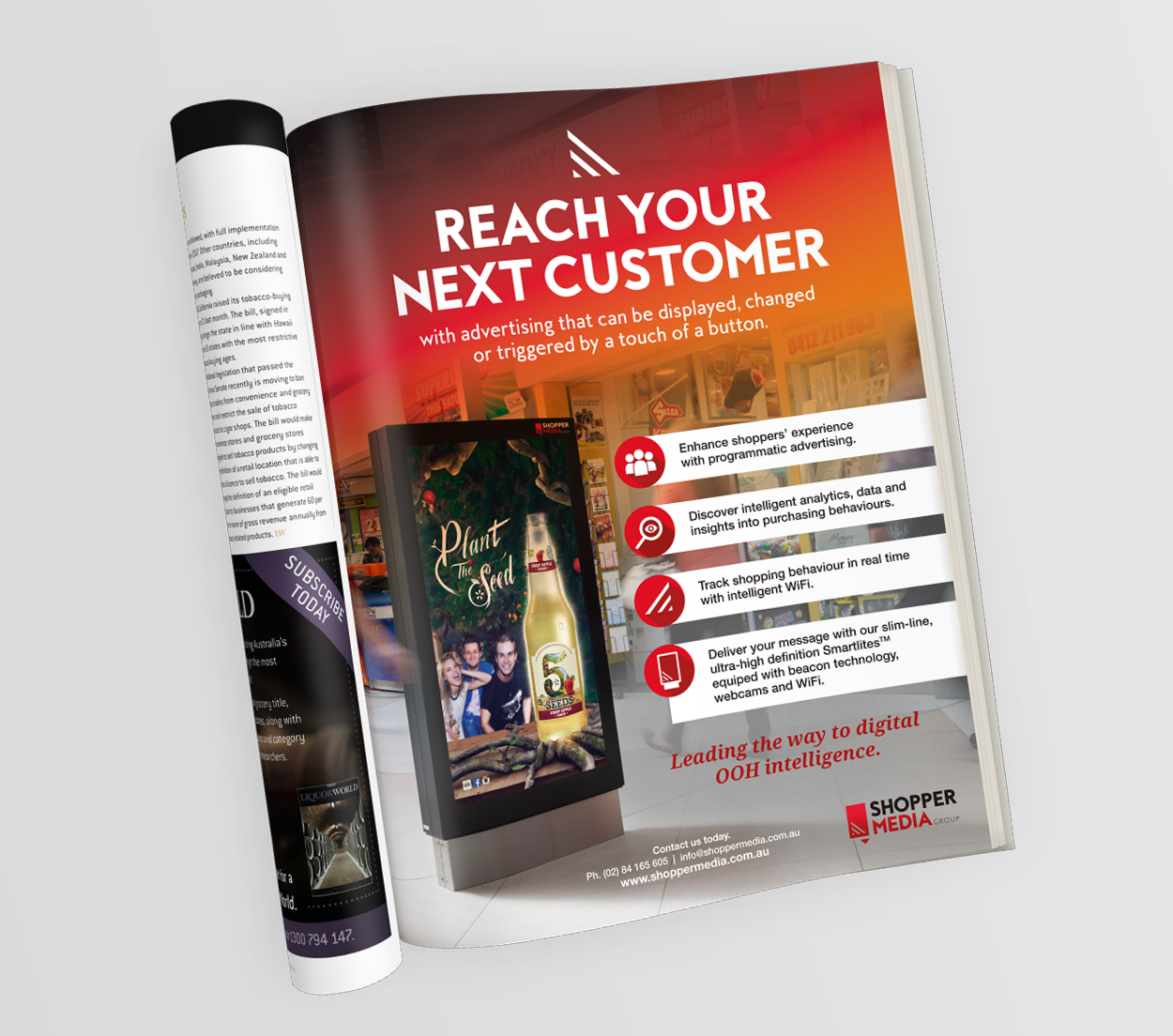 Research, Art Direction, Complete Brand Development, Print & Online Advertising & Marketing, Sales Presentations & documents, Website Development.